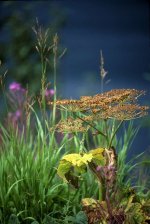 Program and Course Approval
Before enrolling in courses or programs for upgrade, it is strongly recommended to get written approval from the TQS. Category upgrades are based on TQS regulations, and it is recommended teachers familiarize themselves with the requirements for each category. If pre-approval is not obtained, it is possible that coursework/programs may not be acceptable for upgrading purposes.
Please note that this is not a form for category upgrade. The following forms are for Course Approval (Integrated Program), or Master's or Diploma Approval.
| | | |
| --- | --- | --- |
| Interactive online web application forms: | - or - | Downloadable/PDF application forms: |
Notice: March 19-23, 2018

An evaluator will not be available for the week of March 19-23, 2018. This may result in a short delay for some services. The TQS is still able to provide file status updates and replacement cards during this period.